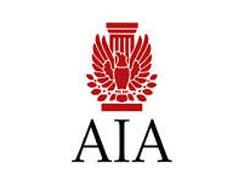 Washington, DC, July 6, 2021 – For the first time in five years, homeowners' interest in larger homes has increased in the past 12 months, according to new data from the Design Trends Survey of houses from the American Institute of Architects (AIA).
The Home Design Trends Survey for the second quarter of 2021, which focused on the design of homes and properties, also found a surge in demand for secondary and rental housing. Other trends to emerge from the pandemic include a surge in demand for finishing spaces like basements, attics and garages.
While outdoor living space has been popular in recent years, the demand has increased dramatically since last year. The popularity of outbuildings, such as sheds, barns and pool houses, has also grown rapidly.
"As households do more at home, they looked for more space during the pandemic. This included concentrating more activities outdoors and adding more buildings to their property, "said AIA Chief Economist Kermit Baker, PhD, Hon. AIA. "The overall strength of the residential market has driven backlogs in residential architectural firms to pre-pandemic levels."
The report's findings also revealed the business conditions for residential architecture firms for the second quarter of 2021, which included:
* All custom residential sectors experienced unprecedented growth, with home renovations posting the biggest gains.
* Project billings were 68.4 (any score above 50 indicates growth in firm billings.)